Internship at HCDC: The Construction of Competence and Professionalism
It is a truth universally acknowledged that nothing beats experience as a perfect learning tool. Blessie Noval shares her internship journey at HCDC.
---
For us engineering students, on-the-job training provides us with a glimpse of what lies ahead of our hard-earned diploma. It helps break down the walls between textbook knowledge and actual practice and bridges our expectations to the reality of the industry.
My work placement at HERO Construction and Development Corporation (HCDC) was a full-time experience in the technicalities of bidding and construction. It gave me the opportunity to delve into the both worlds of office and site work. I was able to attend bidding activities, assist in making bidding documents, and supervise construction activities on site. As I was immersed in these unfamiliar environments, I learned the importance of communicating and dealing with diversity. I had the chance to meet and collaborate with professionals and site workers pursuing the same goal of providing excellent engineering and construction services.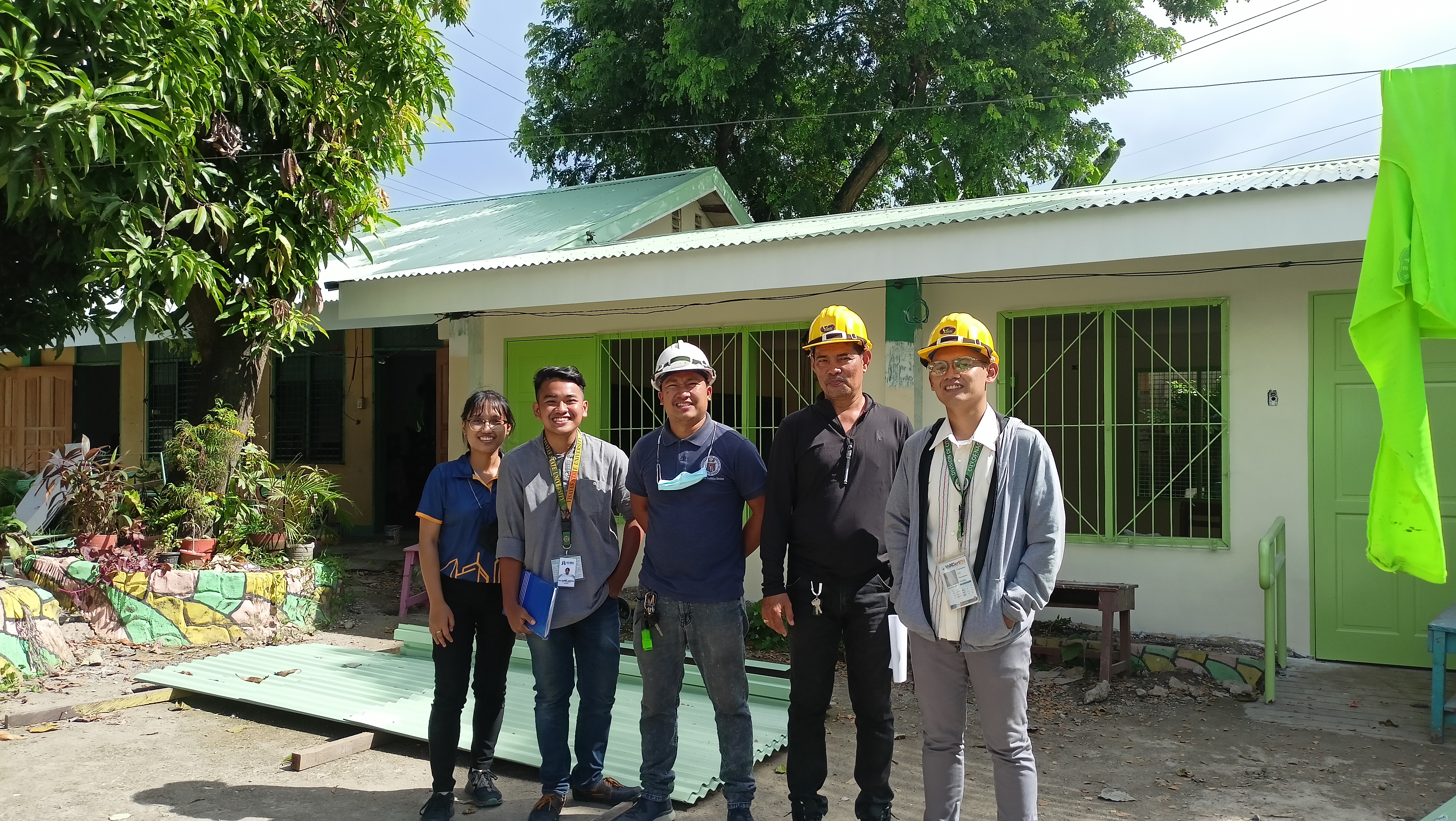 Interns with project inspectors from DepED Naga City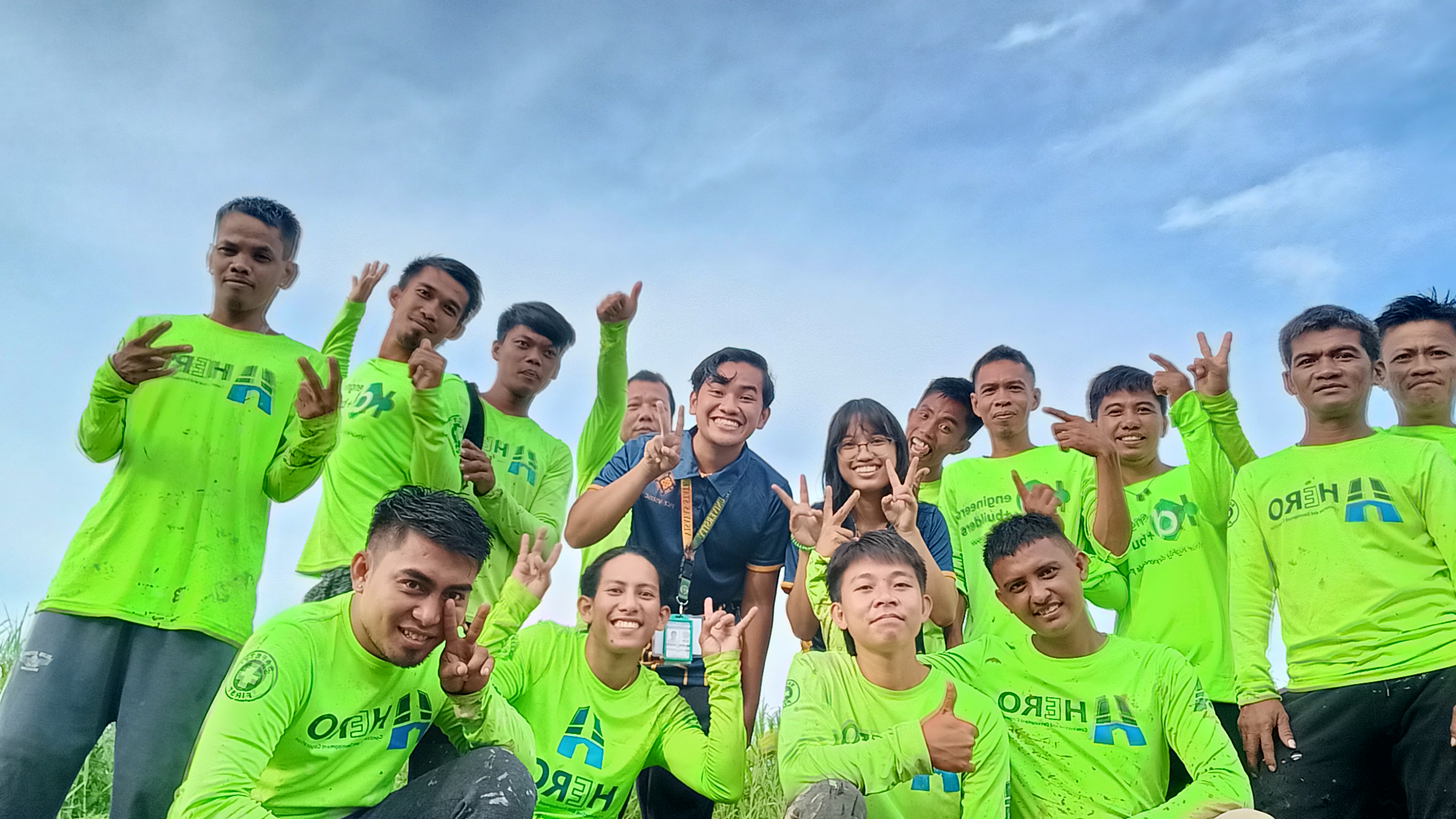 Posing with site workers in Consolacion, Cebu, taken after ending the toolbox meeting
The practicality of working is not something that can be adequately taught in school. My overall experience in HCDC was helpful in putting my years of education into practice, developing leadership and social skills, and discovering what truly is and isn't for me. Had I set out in the working industry without these experiences, I would probably be at a place of great disadvantage. Training at HCDC has not only broadened my knowledge in this field but constructed competence and professionalism in me.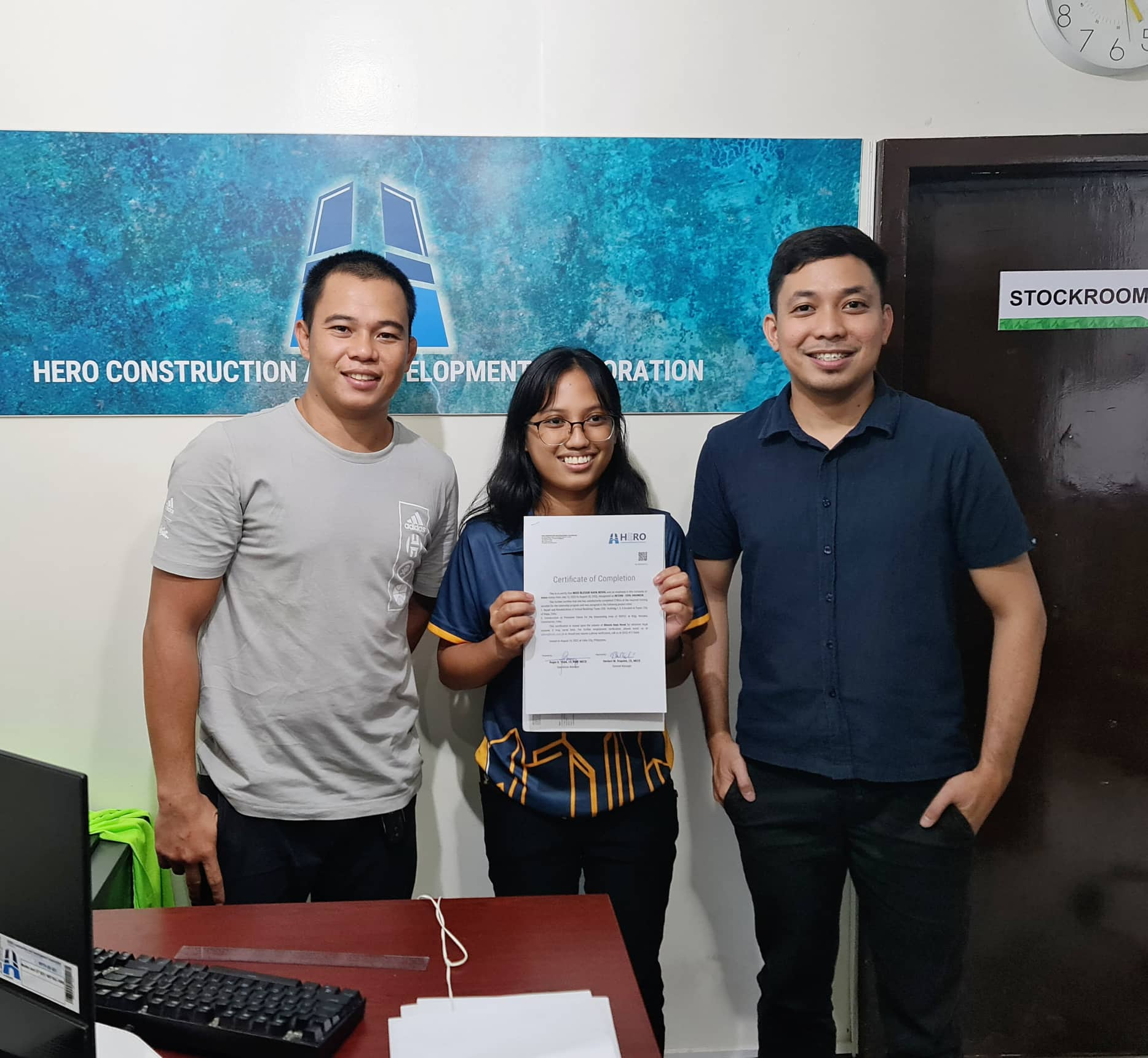 Certificate of internship completion received from the company's managers.
---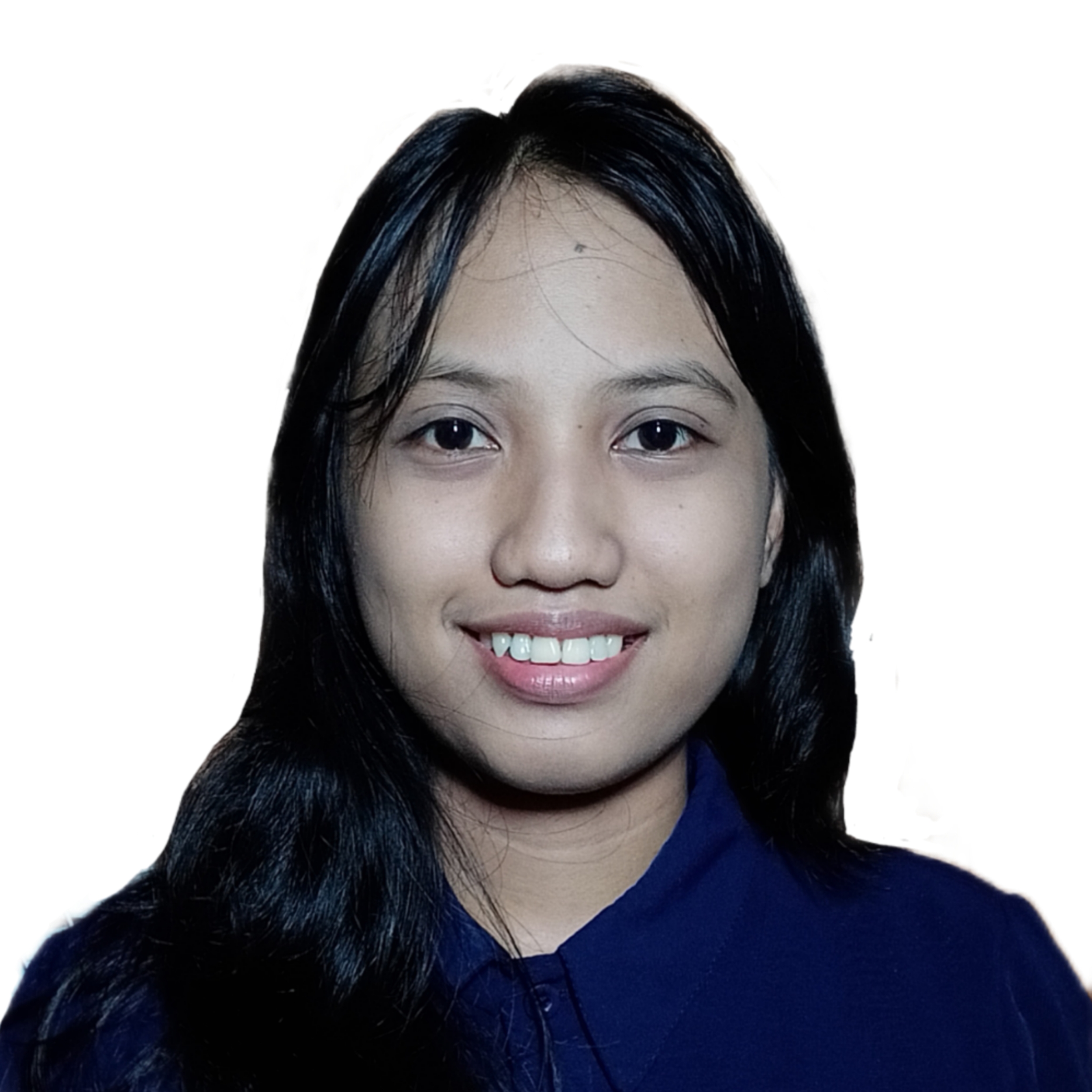 Blessie is a civil engineering intern at HERO Construction. She collaborates with the project engineer and oversees ongoing projects while under training to learn technical skills and the practicalities of the profession in the construction industry.