Old Gabaldon school building in Cebu now restored
An old Gabaldon school building of Borbon Central Elementary School located in the town of Borbon, Cebu is now fully restored under the contract of HERO Construction and Development Corp and the DepEd
---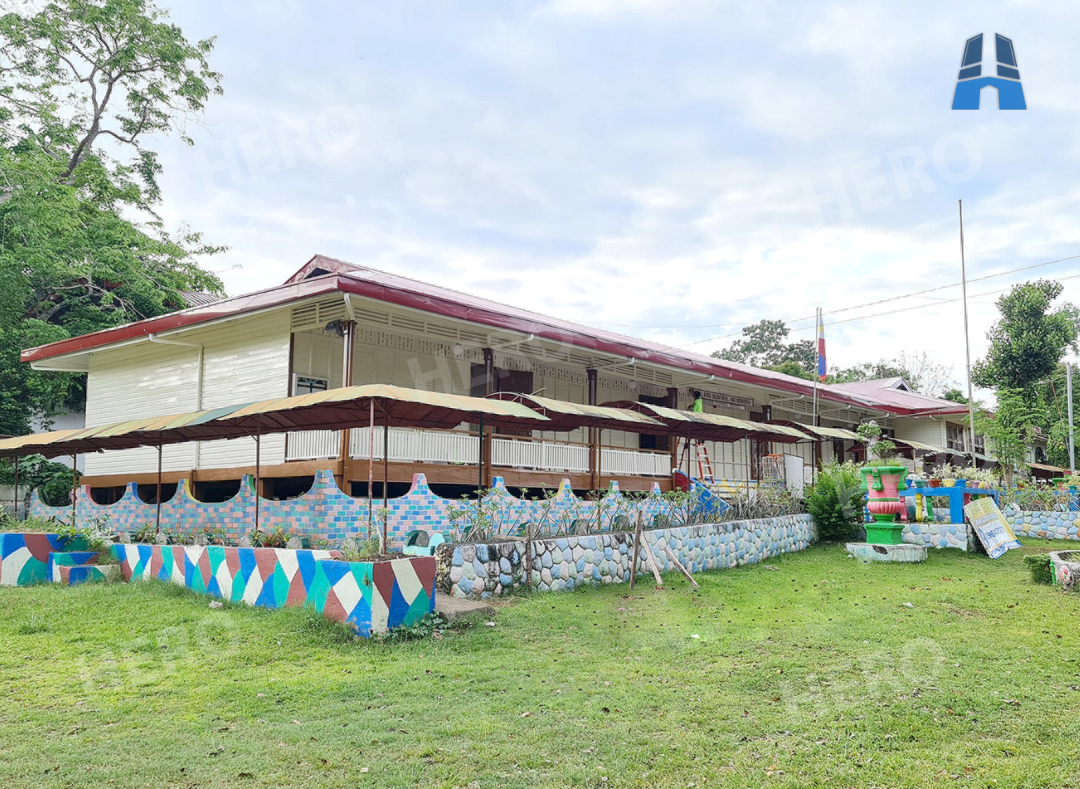 This Gabaldon-type classroom is now fully restored and conserved for the use of Borbon Central Elementary School in Borbon, Cebu.
Restoration Planning
The Department of Education has already set out specific rules in implementing the restoration activities of these Gabaldon buildings whose architectural, historical, social, and scientific significance has been proven by enacting laws Republic Act (RA) No. 10066 "National Cultural Heritage Act of 2009″ and RA No. 11194 "Gabaldon School Building Conservation Act". Plans and technical specifications were prepared to meet the restoration requirements, most of which are anchored on the DepEd Memorandum No. 93, S. 2013 and also detailed in the Implementing Rules and Regulations (IRR) of RA 11194.
Pre-construction photos of the Gabaldon building at the rear (Up) and front (Down) portions.
Construction Progress
Most of the original wooden materials had already deteriorated due to weather and termite infestation, requiring total replacement while some portions remained intact after replacement and repainting during one of the school's maintenance activities. Roofing sheets, on the other hand, showed signs of wear and tear but traces of repair and repaint works were evident.
A photo of the building's roofing before total removal
At mid-December 2021, construction progress was already estimated to be at 70%, already awaiting major paintworks and some fire protection installations.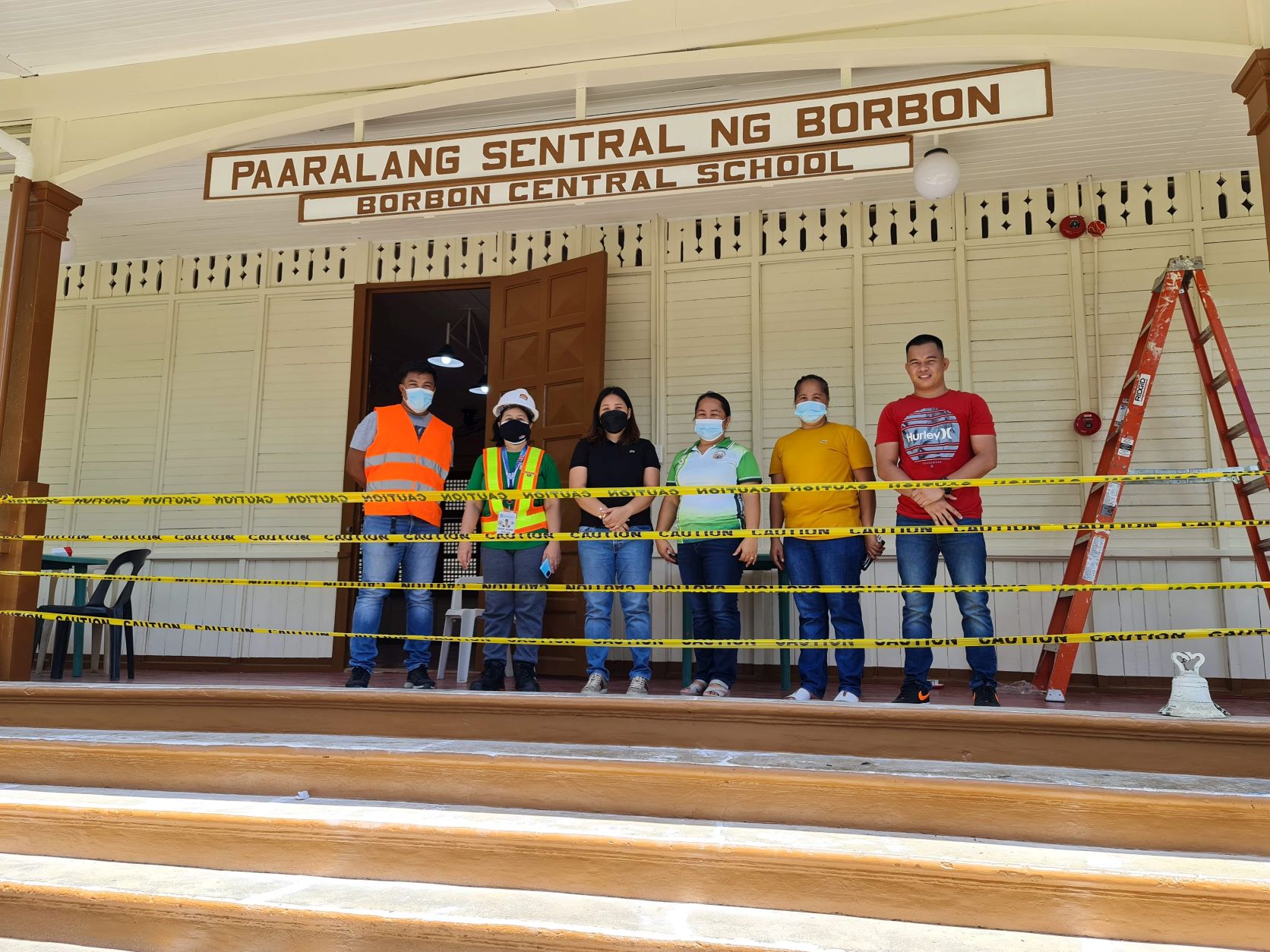 Project inspectorate team composed of Department of Education - Region VII and the Division of Cebu Province visits Borbon Central Elementary School for the technical inspection, together with the school principal.
Project Complete
Timeline challenges
Typhoon Odette ravaged the province of Cebu and its neighboring islands in the Visayas December 17, 2021.
Photo (c) Rappler https://www.rappler.com/nation/cebu-governor-gwen-garcia-declares-state-calamity-typhoon-odette-december-2021/
With a meager 65-day timeline, the project commenced on November 2, 2021 with the full force of our construction team. But with the onslaught of Supertyphoon Odette to Cebu and worsened by new restrictions on health and safety protocols due to COVID-19 pandemic, the project completion seems nearly impossible.
Procurement of construction materials is hampered by COVID-19 restrictions by different cities of Cebu, Mandaue, and Lapu-Lapu. Border restrictions imposed by respective governments and the province of Cebu contributed to some delays in the delivery of materials. Thanks to the innovative steps by suppliers in adapting with these changes, we were able to complete the project and turned over the same to the local school management.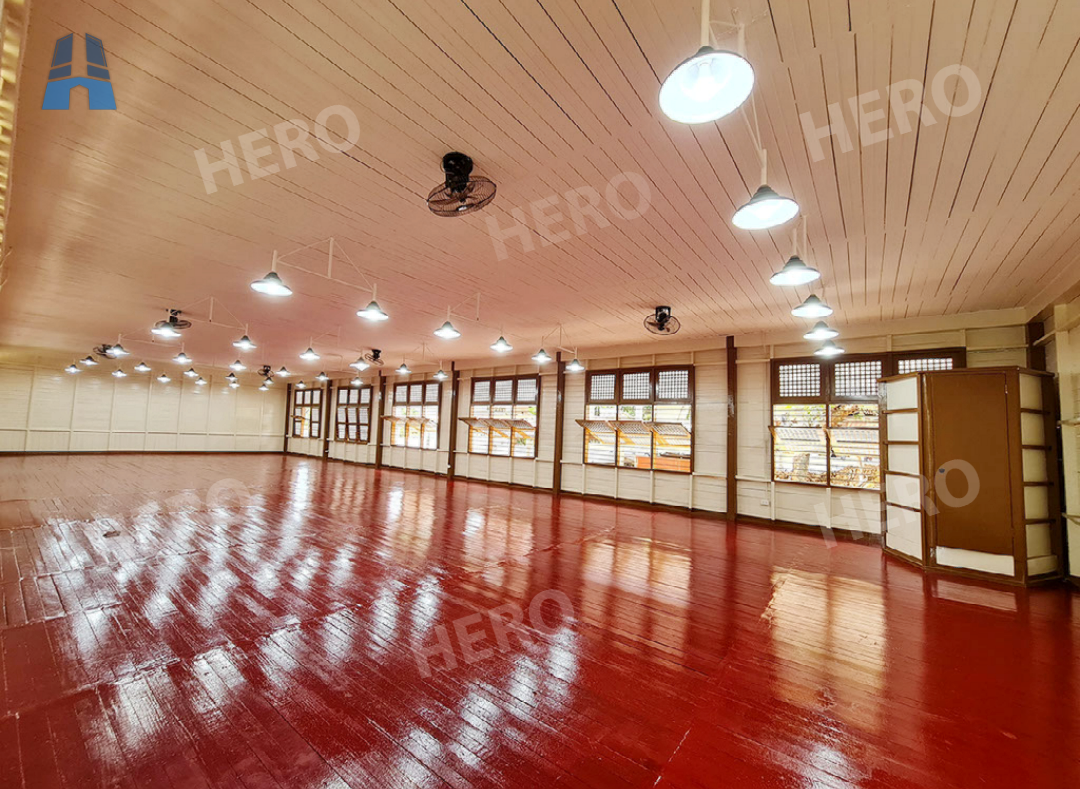 Finished interior of the large conference hall with standard windows made of Capiz shells, electrical lighting, and comfort room.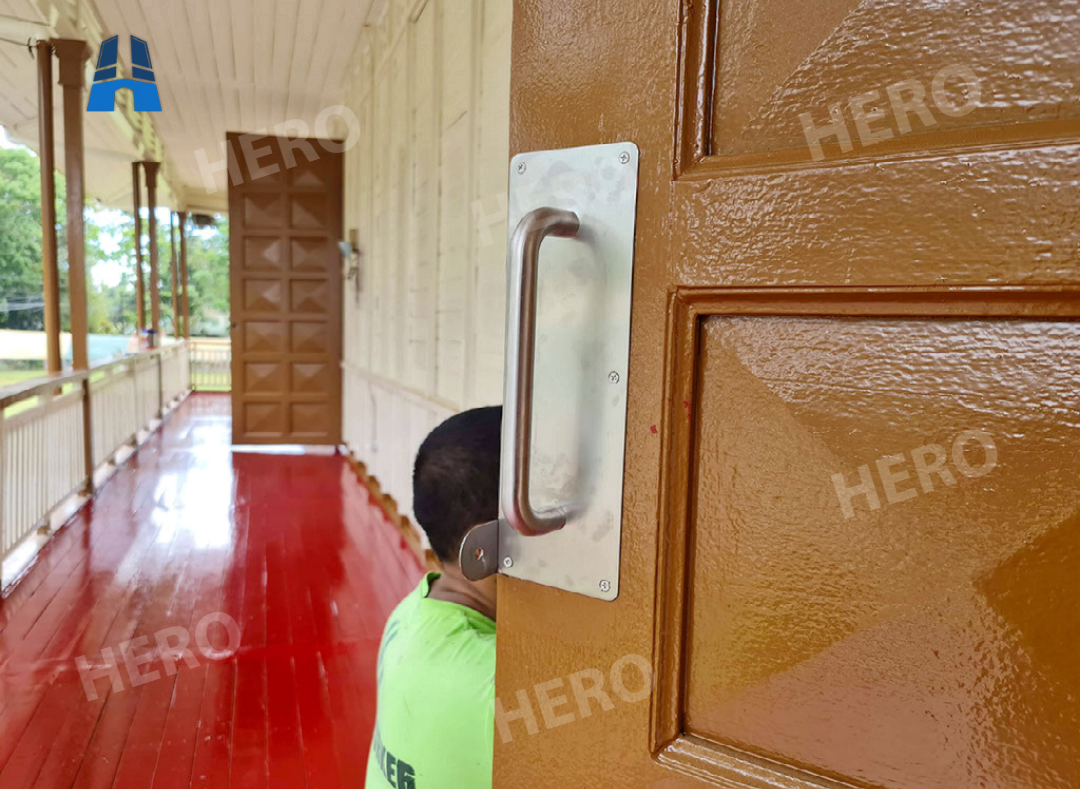 In the hallways were the retained baluster railings and red-painted wooden plank flooring.
Large solid wooden doors are furnished with stainless lever handles as per plan.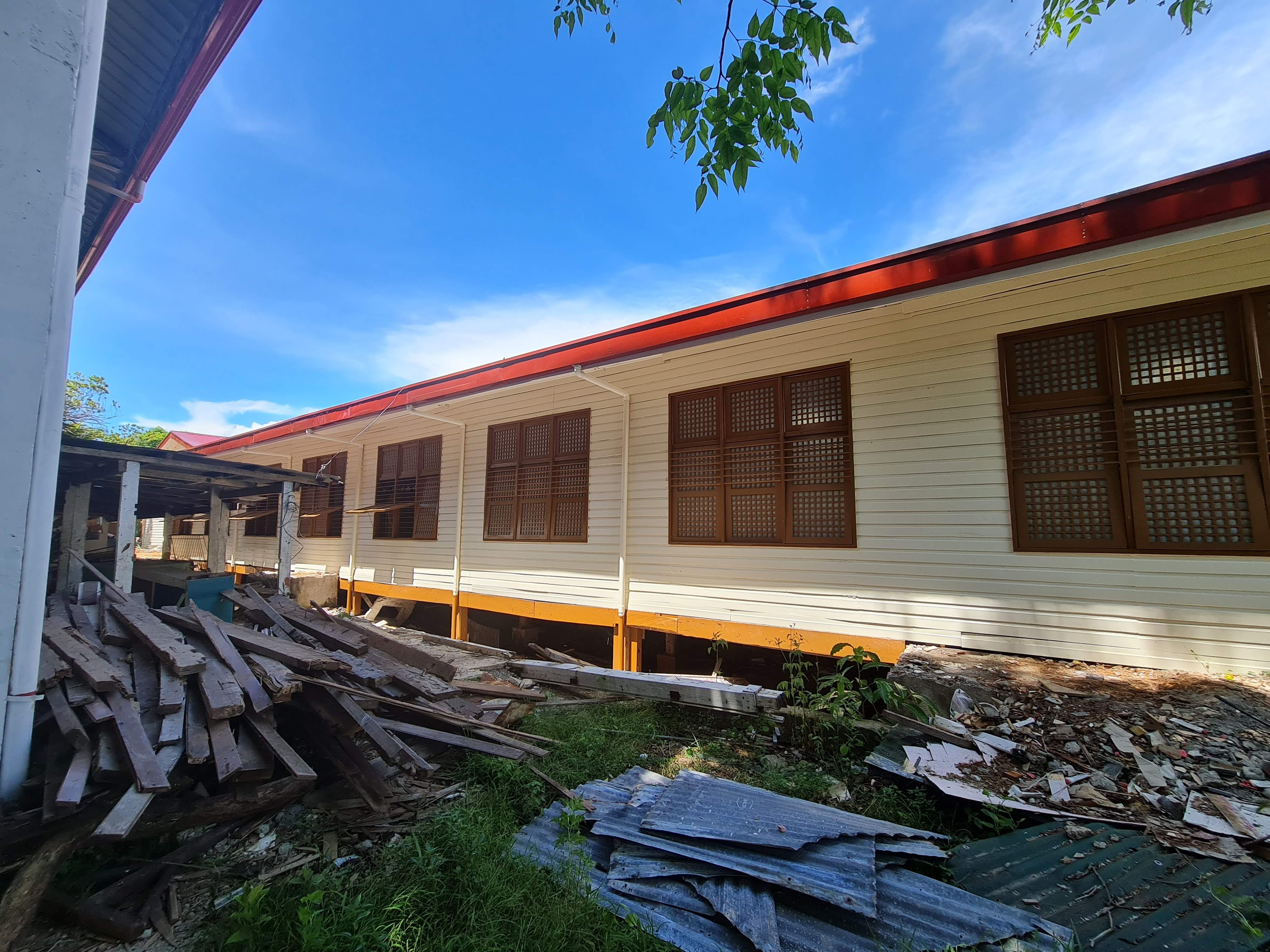 Rear portion of the building where piles of demolished wood and roofing debris are stacked for school inventory reporting.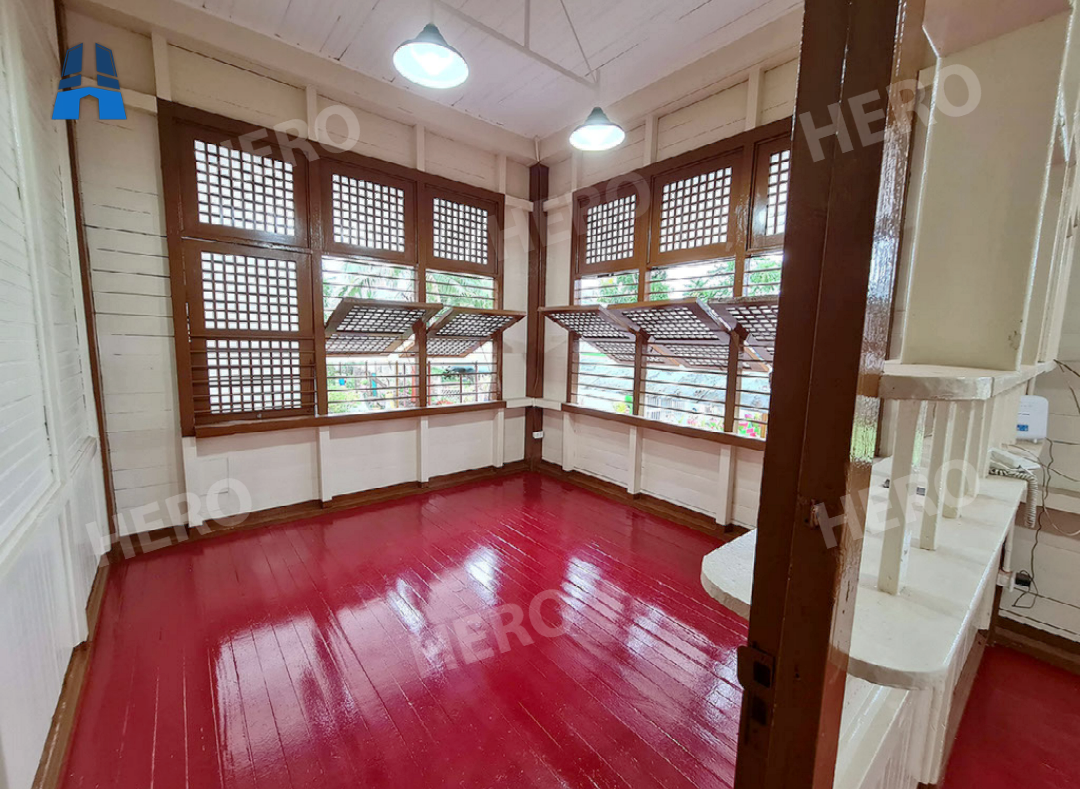 One of the interior rooms that will be occupied by the school principal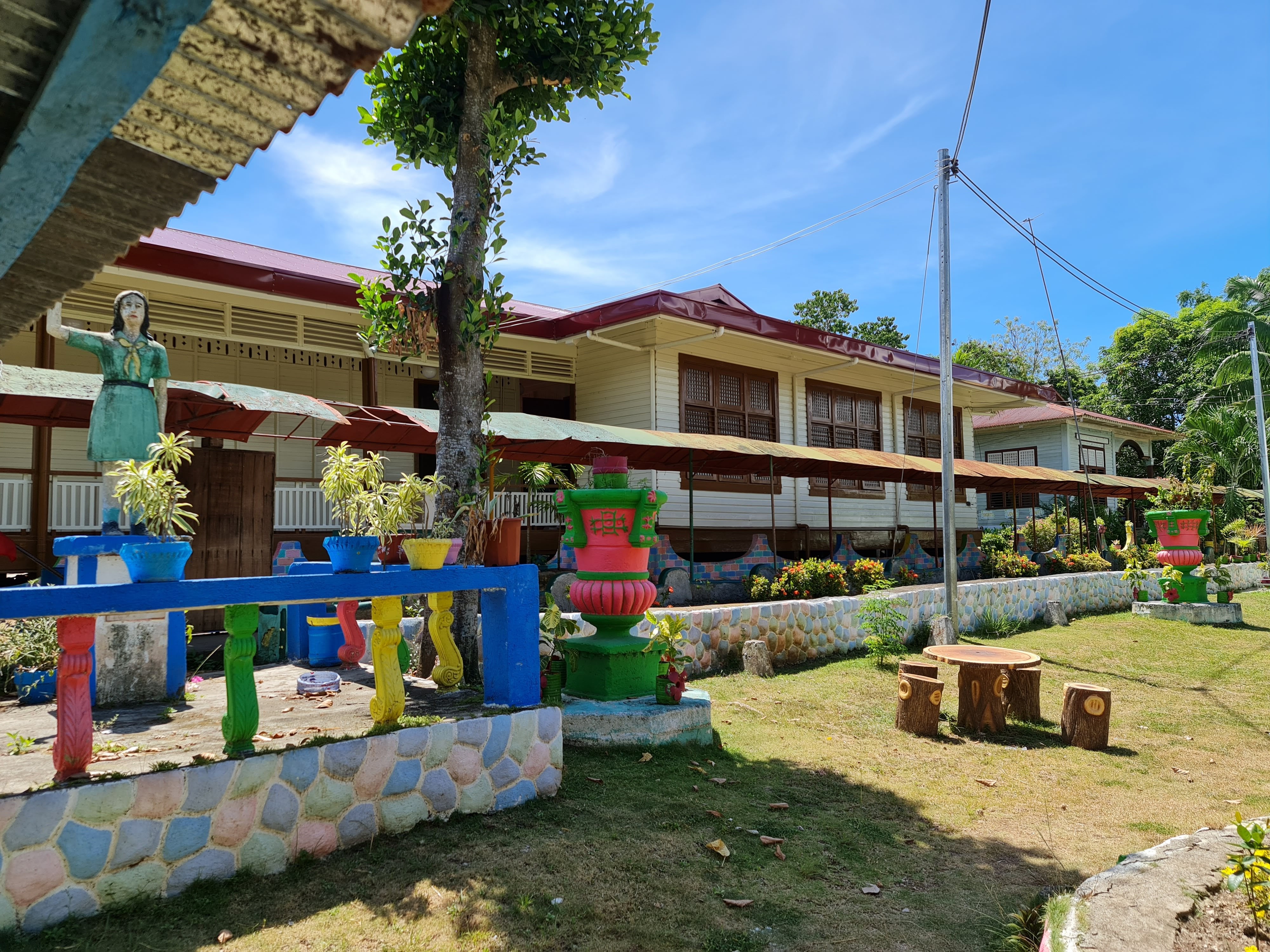 A view on on the building's right side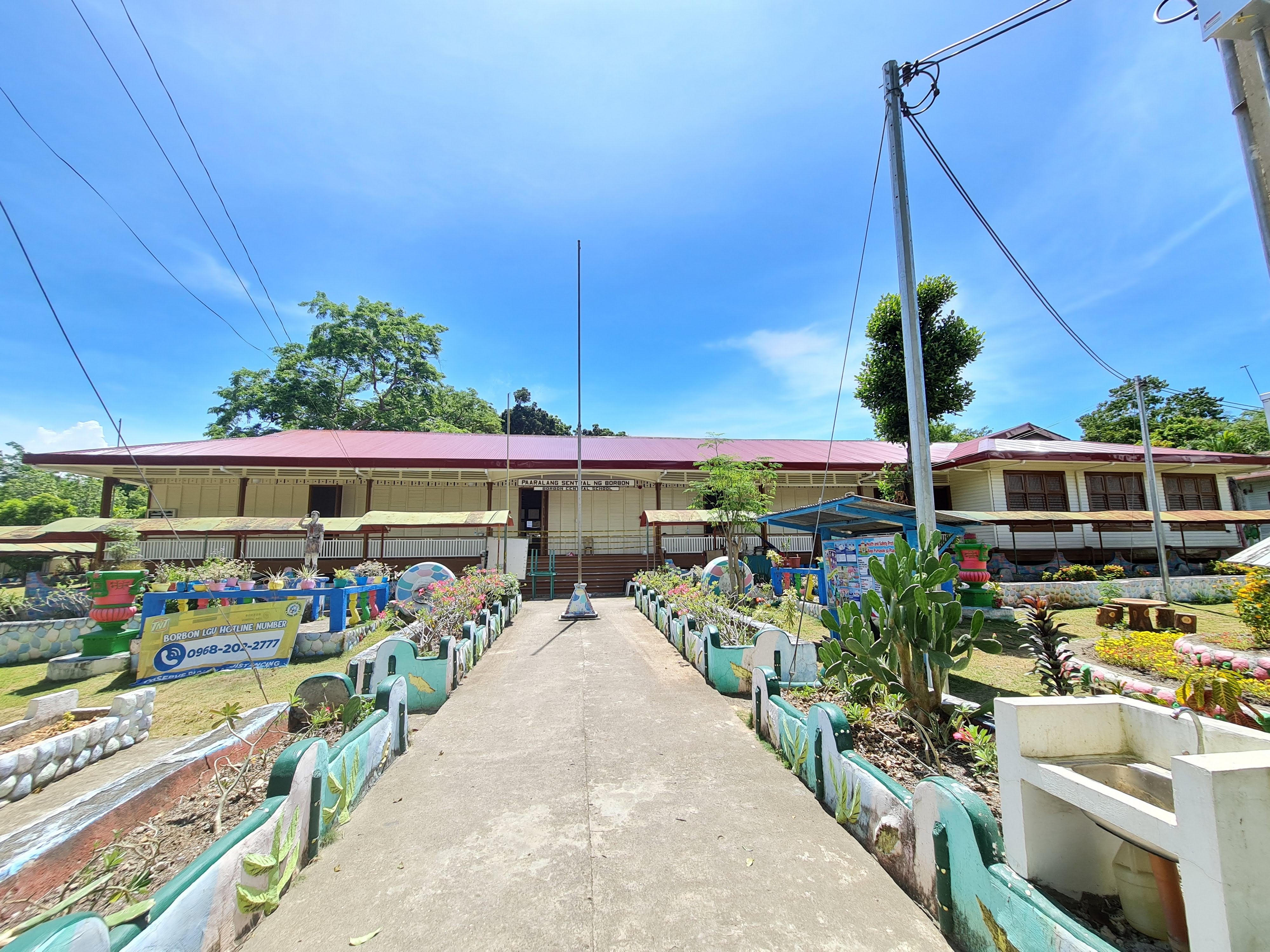 The fully-restored Gabaldon-type building of Borbon Central Elementary School, as viewed from the main gate.
Scope of Work ?⚒ ?
✅ Architectural (Doors, Windows, Ceiling, Walls, Paintworks)
✅ Structural (Foundation, Structural Steel Columns and Floor Framing)
✅ Electrical (Wiring, Distribution Panels)
---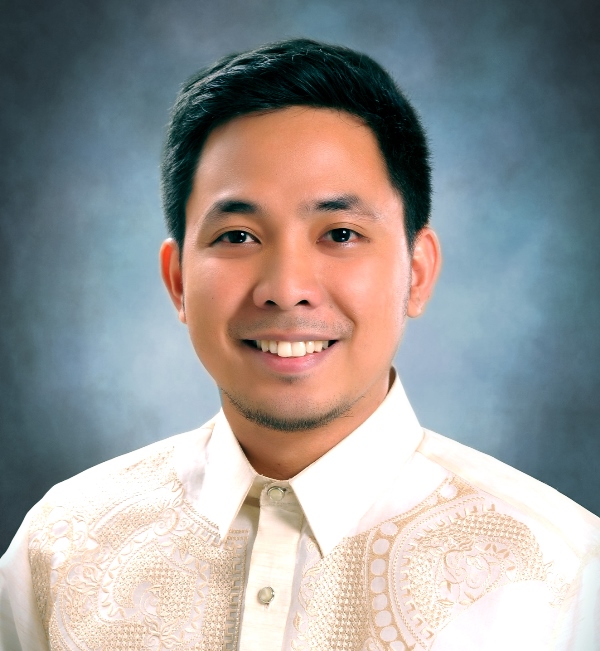 Herbert is a registered civil engineer in the Philippines and holds a masters degree in Civil Engineering.